Sixth Shake Shack opens in Incheon Airport
Opens at Teminal 2 of Incheon Airport
Largest among Shake Shacks in airports worldwide
Sells "3 breakfast menus" and "Shack Blended Coffee" suitable for airport users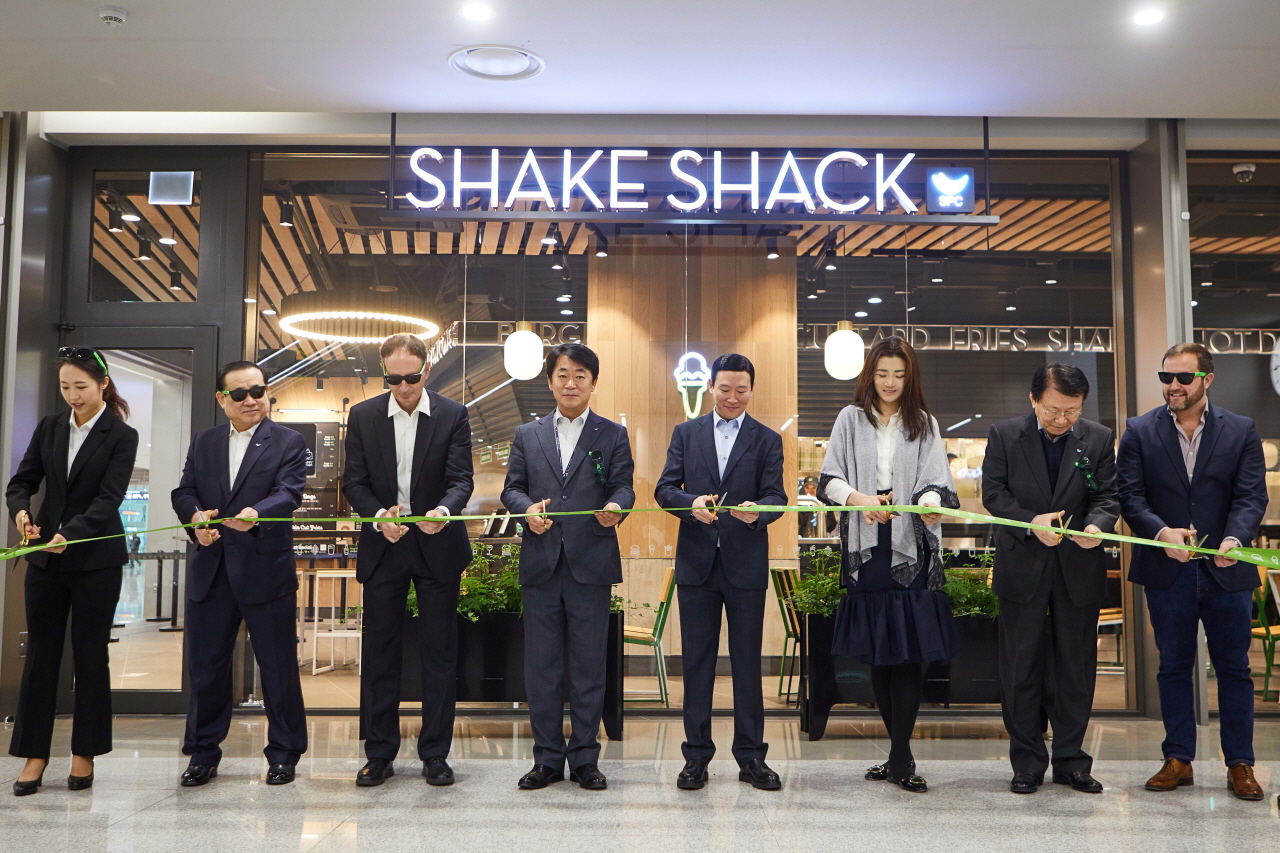 (2018-01-17) SPC Group announced Jan. 17 that it would open the sixth Shake Shack store at Incheon Airport's Terminal 2 slated to open on Jan. 18. Shake Shack is a US premium burger brand that the group sells exclusively in Korea.
It is the sixth airport-based branch in the world after two stores in New York City and one in each of Dubai, Kuwait City and Los Angeles. The establishment occupies 340 square meters on the first basement level, the largest area among stores at the airport, and has 105 seats.
Considering the distinct characteristics of an airport, it is offering "three breakfast menus" and "Shack Blended Coffee" for the first time for a Shake Shack store in Korea.
The three breakfast menus are sold at Shake Shack stores worldwide. They are "Egg N'Cheese", a fried egg topped with cheese; "Sausage, Egg N'Cheese", Egg N'Cheese to which pork sausage is added; and "Bacon, Egg N'Cheese", Egg N'Cheese to which bacon is added. They are sold from 6 a.m. to 10 a.m. "Shack Blended Coffee" is brewed with the same kind of coffee beans used for "Stumptown" Coffee, one of the three best-known US specialty coffee brands.
The branch store at Incheon Airport will not only sell existing menus such as Shack Burgers, Shack Stacks and Smoke Shacks, but also "Fly Me to the Shack" as its signature menus. It is a dessert made with vanilla custard, strawberry puree, sugar corn and citrus flower honey.
To mark the opening of the Incheon Airport branch, Shake Shack will give carrier stickers or sleep shades to 200 customers each day on the first-come-first-served basis for four days from Jan. 18 to 21.
Details are available at the official website of Shake Shack (www.shakeshack.kr), Instagram (@shakeshackkr), Facebook (www.facebook.com/shakeshackkorea), YouTube (ShakeShack Korea), and Twitter (@ShakeShackKR).
"Shake Shack stores in airports are a community gathering place where people get together to get their mind and body back to balance," a Shake Shack official said. "We will try to get more customers to experience the taste and hospitality of Shake Shack at our stores in Terminal 2 of Incheon Airport which pursues a vision of becoming a global mega-hub."
Shake Shack, a premium brand launched in New York City in 2001, runs restaurants in 13 countries including Britain, Japan and the UAE. In Korea, SPC Group signed an exclusive licensing agreement and operates Shake Shack branches.