SPC Group to run concessions at Incheon Airport Terminal 2
Concession performance and knowhow at Terminal 1 since 2007 were recognized, helping SPC expand to Terminal 2
26 stores to open throughout the terminal including land and air sides
SPC to offer "Happy Order" smart service, large-scale luxurious atmosphere that can hardly be found elsewhere
SPC to promote brands to annual 72 million users of the airport and prepare to expand global business
(2018-01-16) SPC Group announced on Jan. 16 that it would run food and beverage concessions at Incheon Airport Terminal 2 in time for the opening of the new terminal.
In January last year, the group won a license to operate food and beverage concessions at the central and eastern parts of Terminal 2. It will open a total of 26 concessions including 18 to be located in the middle of landside area for departure and arrival, on the airside for duty-free zone on the eastern part, the transportation center and the lounge.
"We could win a license to operate concessions at Terminal 2 because our performance and knowhow at Terminal 1 were well recognized," an SPC Group official said. "Incheon Airport is a global hub airport used by 72 million people each year and also the main gate linking Korea to the world. Right there, we will promote our various brands and prepare to accelerate our global business."
The group used latest IT to strengthen customer convenience in line with "a smart airport" that Terminal 2 strives to be.
It will provide "Happy Order" service for Baskin-Robbins, Dunkin' Donuts, Shake Shack, Bizeun and Jamba Juice. Customers can order through "Happy App" before visiting the store to pick up products they ordered. For Baskin-Robbins and Shake Shack, self-order kiosks "Happy Station" will be available.
Under the eco-friendly "Green" theme, various plants will be added into the interior and exterior designs of the concession stores at Terminal 2. Among others, the Paris Baguette bakery on the first-floor area for arrivals, will be decorated into a "flower café" through cooperation with specialized flower shops. Paris Baguette and coffee@works near a landmark in the middle of the third floor will be designed like a well-kept garden through collaboration with a world-famous Dutch architectural design firm "UNStudio."
SPC Group will unveil a new brand that does not exist in Terminal 1.
It will run a "Shake Shack" concession in the Transportation Center on the first basement level and a 358-square-meter "SPC Travel Lounge" in the transfer area on the fourth floor. Shake Shack is a US premium burger SPC Group sells exclusively in Korea. "SPC Travel Lounge" is used as a resting and observation place at the airport, where it provides not only basic snacks and beverages but also SPC signature foods including breads made with natural yeast, hot noodles and red bean steamed buns. "Happy Point App" members will get 30-percent discount until the end of March, while holders of Visa, Amex, UnionPay, Hyundai and Samsung credit cards also will get various benefits.
Meanwhile, SPC Group has operated food and beverage stores for 10 years since it won right to do concession business at Terminal 1 of Incheon Airport in 2017. The airport topped the Airport Service Quality surveys for 12 straight years, including the period. Presently, the group handles 40 brands in its food and beverage concessions on the third floor of the air side (duty-free area for transfer and boarding passengers) in Terminal 1.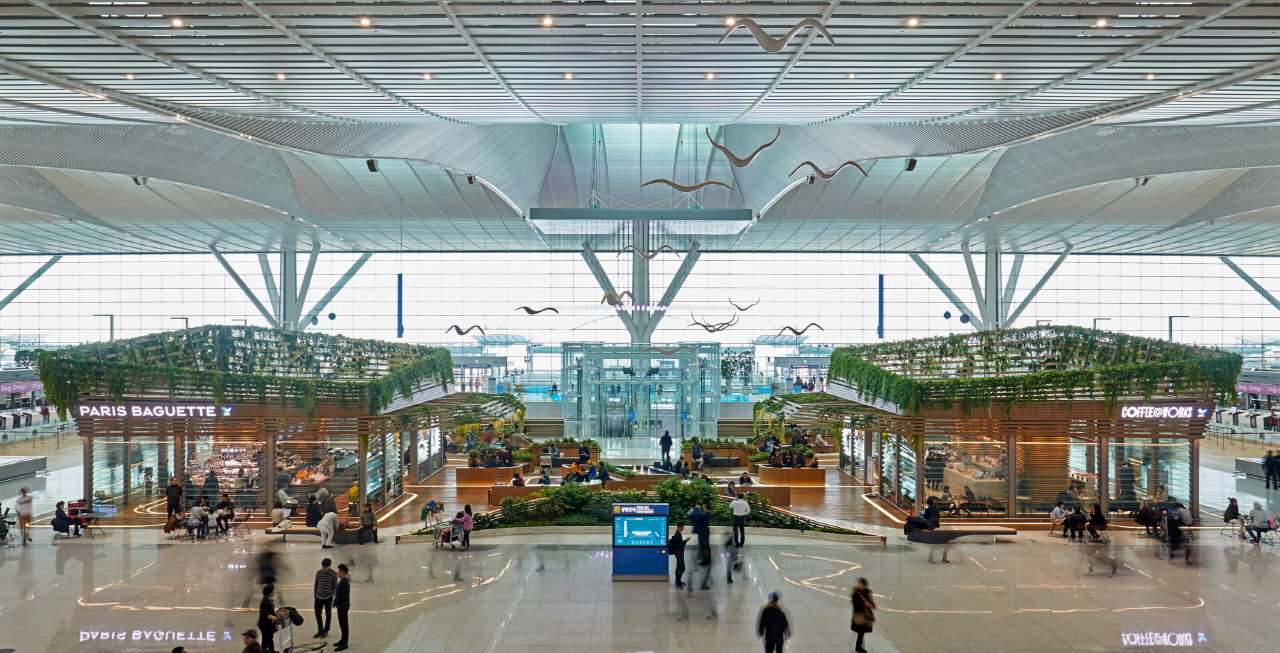 * Incheon Airport Terminal 2 : Completed in January, 2018, this terminal is 384,000 square meters in total floor area and can accommodate up to 18 million people a year. Cutting-edge IC and other technologies were applied to the terminal to reduce the time of arrival and departure proceedings and maximize user convenience. Four airlines — Korean Air, Delta Airlines, Air France and KLM – are available at the terminal.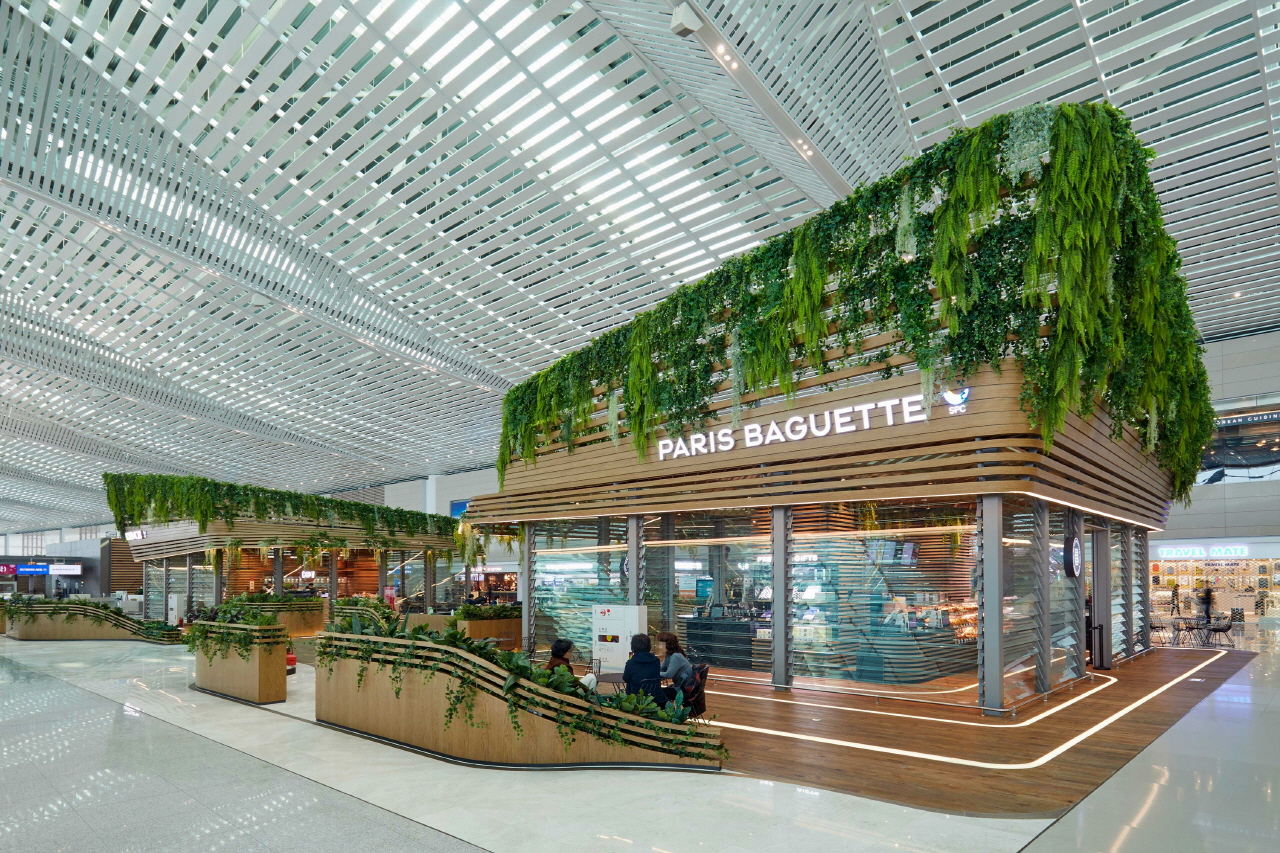 * Concession business : This refers to running food and beverage stores within public places such as parks, resorts and service areas. Unlike food courts in department stores or large shopping marts where individual restaurateurs serve foods, concessions are run directly by specialized dining companies in a space they rent in a lump.